3P Packages
Below are 3-person car camping packages for families and friends. These packages are made of heavier and bulkier gear meant to be carried by your vehicle directly to your campsite.
Need to add or take away an item from any of these packages? You can supplement your rental packages by adding individual items to your shopping cart or contact us to customize any of these camping kits.

If you're looking for lightweight backpacking gear for 3 people, consider renting a 2P Voyager Package + 1P Forester Package or contact us to create a custom package.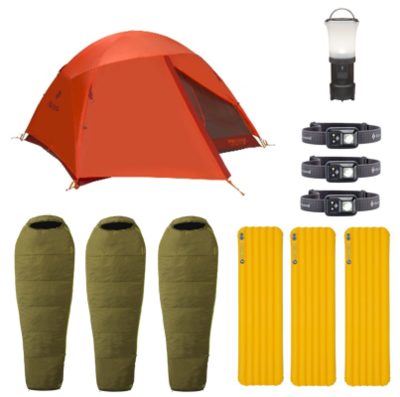 3Person | Trek Package
Tent, sleeping bags, air pads, headlamps, lantern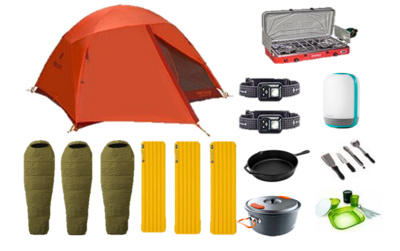 3Person | Exploration Package
3Person | Exploration Package
Tent, sleeping bags, air pads, headlamps, lantern, stove, pots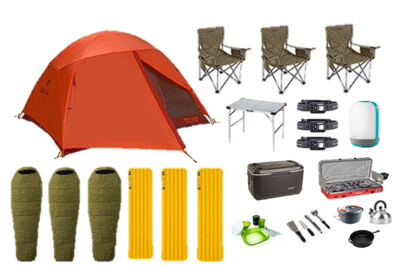 3Person | Venture Package
3Person | Venture Package
Tent, sleeping bags, air pads, headlamps, lantern, camp chairs, table, cooler, stove, cooking and eating utensils